Two of the country's most sought-after bluegrass artists will hold public workshops on the Roots and Reasons stage at the 15th Annual Sugar Maple Music Festival.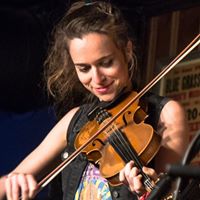 First, violin virtuoso Brittany Haas, of Hawktail, will lead a fiddle workshop in the evening on Friday, Aug. 3. Called a "a fiercely nimble fiddler" who is "one of the best fiddlers of her generation," Haas will talk about the influences and techniques that have made her one of the most in-demand fiddle players on the scene today. This workshop is open to fiddle players of all ages and  experience levels, as well as anyone else interested in fiddle music.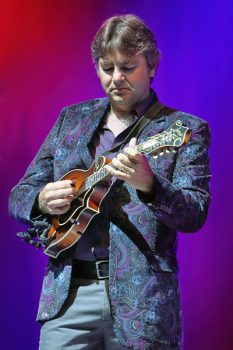 Then on Saturday evening, mandolin master Ronnie McCoury, winner of the International Bluegrass Music Association mandolin player of the year for eight consecutive years, will take to the Roots and Reasons stage to demonstrate his unique style, which has become the standard for modern bluegrass mandolin playing. The Travelin' McCoury's guitarist Cody Kilby, a former member of Ricky Skaggs' Kentucky Thunder band, will join Ronnie in this session, which is open to all.
These two stellar workshops are among the many interactive and fun activities that will take place during the Sugar Maple Fest.