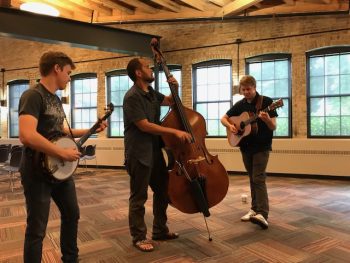 On Sunday, July 1, Tennessee-based bluegrass band Circus No. 9 spent the day with music students in Madison, Wisconsin. Specifically, the band members led a workshop sponsored by the Sugar Maple Music Festival and the Goodman Community Center and organized by Music con Brio, a local nonprofit that gives music lessons to young people, regardless of ability to pay.
As part of Music con Brio's summer workshop series, Circus No. 9 illustrated the basics of bluegrass tunes, shared the history of the genre, and taught students the basics of bluegrass jamming and improvising.
The day culminated in a free community concert that included the professional musicians and students performing together.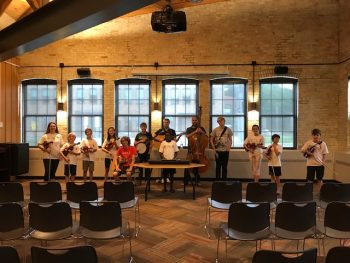 In addition to staging the annual Sugar Maple Music Festival, the Four Lakes Traditional Music Collective (the nonprofit behind the festival) also supports music education for youth and others.