Preparations for the fifteenth annual Sugar Maple Music Festival are in full swing and the lineup is sure to be one for the record books. In addition to the main event in August, music lovers should mark their calendars for three events being organized as part of the Sugar Maple Concert Series. The prelude will draw in some legendary groups including the Claire Lynch Band, April Verch Band, and Freddy & Francine. Tickets are available for all three shows now via Brown Paper Tickets (search for Sugar Maple Presents.) A portion of the proceeds will help produce the annual festival, which is organized by the nonprofit Four Lakes Traditional Music Collective and staged entirely by volunteers.
Claire Lynch Band, whose accolades include three Grammy nominations, six International Bluegrass Music Association awards, and the prestigious United States Artists Walker Fellowship, will be at the Bos Meadery on March 22 at 7:30 p.m.. "Lynch is the perfect mix of that famed trio Linda Ronstadt, Emmylou Harris and Dolly Parton. She's got the interpretive skills of Ronstadt, the clear and pure voice of Harris and the bluegrass soul of Parton … but she deserves all the accolades we can toss her way." The Atlanta Journal-Constitution. Tickets here!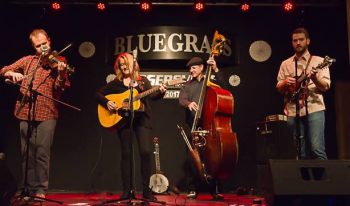 The second concert will feature April Verch Band taking the stage at the North St. Cabaret on April 3 at 7:00 p.m.. April is an award winning fiddler, singer, and step dancer who has performed around the world, including festival, theatre and performing arts center appearances. "It's about joining together to celebrate everyday life, through music.  We're all in this together." Verch said. Tickets here!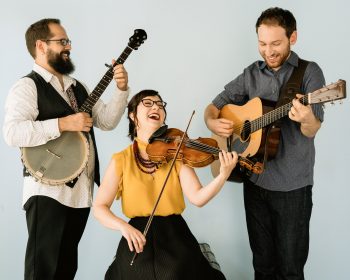 Bringing it home on April 19 at 8:00 p.m., Freddy & Francine will play at the North St. Cabaret. An Americana-Soul duo comprised of Bianca Caruso and Lee Ferris,  with voices reminiscent of Aretha Franklin and Van Morrison, their songs blend Soul, R&B, Folk, and Americana with a modern, yet timeless appeal to all ages. Tickets here!