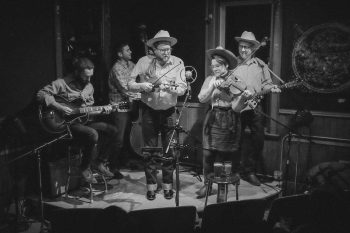 This year Sugar Maple Fest will go out with a "yippee-ki-yay!" The Radio Wranglers will be playing Midwestern Swing on the Main Stage Saturday, August 5th from 9 PM until we all ride off into the sunset together.
The Radio Wranglers are from Wisconsin, but you wouldn't know it by the looks of them. They dress and sound like the vintage Country and Western, Western Swing, and Honky Tonk artists who inspired them—the likes of Bob Wills, Ernest Tubb, Milton Brown, Jack Guhrie, Tex Williams, Webb Pierce, Hank Thompson, and Hank Williams.
Headed up by twin fiddle team, Blaine and Ruthie McQuinn, the Radio Wranglers perform both original songs and classic covers backed by the highly experienced hands of Danny Tyksinski (lead guitar), Ed Novak (rhythm guitar), and Peyton Lencho (bass).
The Radio Wranglers' range spreads far beyond America's Dairyland. They've had the pleasure of playing at Opryland and the Nashville Boogie Vintage Weekender & Car Show (twice) in Nashville, Tennessee. In 2015, the Radio Wranglers were even nominated for an Ameripolitan Award for Western Swing group.
With such talent on stage, the festival is guaranteed to end on a high note. The Radio Wranglers will make you want to dance till the cows come home!
Keep up with the band's latest projects and gigs, and listen to their Hillbilly Swing Favorites here. You can also follow them on Facebook.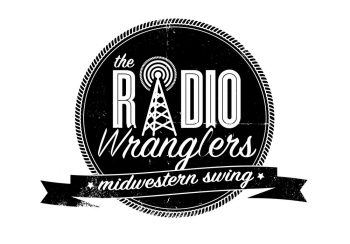 ~written by Jennifer Phistry