The Sugar Maple Music Festival is pleased to welcome festival artists Big Sadie  and The Tillers  back to Madison!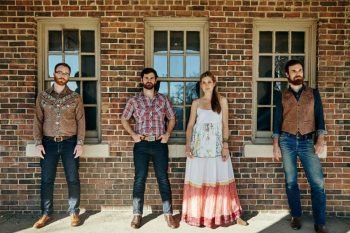 Big Sadie is a Chicago-based acoustic band fronted by Elise Bergman (upright bass, vocals) and Collin Moore (guitar, vocals). Defined by rich, intricate harmonies and rustic yet sophisticated instrumental arrangements, Big Sadie takes a modern yet timeless approach to American roots music.
Big Sadie, presented by Madison Music Sessions , will be playing at Maven Vocal Arts on Friday June 16, 2017 at 7 pm.  Tickets and information here.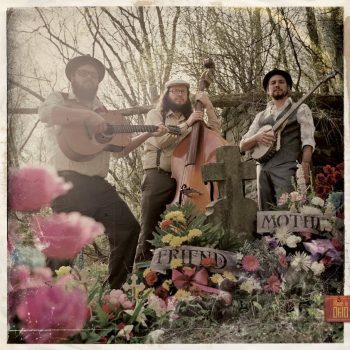 The Tillers  got their start in August 2007 when they started thumping around with some banjos and guitars and a big wooden bass. Their earliest gigs were for coins and burritos on the city's famous Ludlow Street in the district of Clifton. The songs they picked were mostly older than their grandparents. Some came from Woody Guthrie, some were southern blues laments, and many were anonymous relics of Appalachian woods, churches, riverboats, railroads, prairies, and coal mines.
Their look didn't fit the stereotype. They were clearly recovering punk rockers with roots in city's west side punk rock and hardcore scene. The punk influence gave their sound a distinctive bite, setting them apart from most other folk acts- a hard-driving percussive strum and stomp that brought new pulse and vinegar to some very old songs. But their musical range soon proved itself as they floated from hard-tackle thumping to tender graceful melody, all the while topped by Oberst and Geil's clear tenor harmonies.
Musically, the band wears many hats. Their sound has proven to be an appropriate fit with a wide range of musical styles- traditional folk, bluegrass, jazz, punk rock and anything else they might run into. They have shared the stage with a broad swath of national touring acts, ranging from renowned folk legends such as Doc Watson, Ramblin' Jack Elliott, Guy Clark, Country Joe McDonald, Jerry Douglas, Iris Dement, Pokey LaFarge and The Carolina Chocolate Drops to rambunctious rock daredevils like the Legendary Shack Shakers.
You can catch The Tillers on Thursday, June 22, 2017 at 8 pm at the High Noon Saloon.  Tickets and more info here.