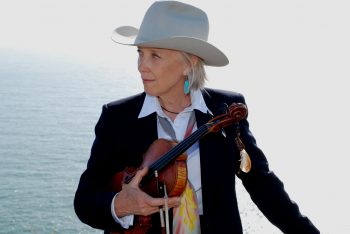 The 2017 line-up for Sugar Maple Music Festival keeps getting better and better! We're thrilled to announce that Laurie Lewis and the Right Hands will be performing at the festival on Saturday, August 5th.
For decades, California native Laurie Lewis has been one of the most sought after bluegrass and American roots music makers. Lewis is a singer, songwriter, fiddler, guitarist, banjo player, teacher and producer. She took home a Grammy for True Life Blues: The songs of Bill Monroe in 1997 and won the California's Women's Fiddling championships—not once—but TWICE! Laurie has also been named Female Vocalist of the year at the International Bluegrass Music Awards in both 1992 and 1994.
"It's not too much of a stretch to suggest that if the "Americana" format wasn't invented for her, it should have been."- Sing Out! Magazine
Laurie's band, the Right Hands, is loaded with talented and versatile musicians, including Tom Rozum, Chad Manning, Andrew Conklin, Patrick Sauber, Todd Phillips, Craig Smith and Scott Huffman on guitar. Their list of accomplishments is long and impressive, and you can read about them here.
When the band plays Sugar Maple Music Festival this summer, expect to hear tasteful harmonies, the twang of banjo and transcendent fiddle playing—all touched by Laurie's fresh spirit and West Coast style. Their sound will deliver you to a place where old memories and new dreams live side by side. If you're familiar with Laurie Lewis and the Right Hands, you already know you're in for a treat. If not, watch the videos linked below, or visit Laurie Lewis for more videos and a full list of performance dates.
Laurie Lewis & the Right Hands – Ain't Gonna Work Tomorrow
Laurie Lewis & the Right Hands – The Crooked Miles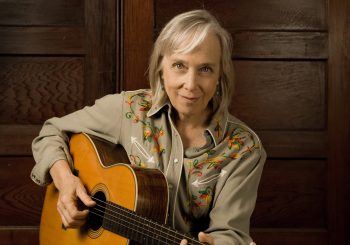 "Laurie Lewis' true songs make this planet a better place. They help us grab what's important in our lives. Over the years her original voice has consistently carried the torch of tradition, beautifully updating it with a rare care and responsibility."  —Tim O'Brien
–written by Jennifer Phistry and Daniel Seifried