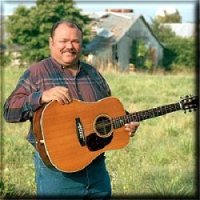 Madison will get a rare opportunity to see great gospel and bluegrass music when the James King Band hit's the stage at the warm and intimate Frequency just off the capitol square (map). The show is Wednesday, March 18th, from 6pm. Tickets are $8 in advance, $10 at the door.
James King is considered among the leading voices in traditional bluegrass, summoning timeless echoes of Appalachia with a voice that is equal parts urgent, yearning, and tender. King's interpretations of bluegrass gospel classics both vintage and modern are so uniquely suited to the powerful longing and commitment that underpins every note he sings.
"In an age where much bluegrass and country music is a product of stacked harmonies and polite, well-mannered vocals, James King is a rarity: an honest-to-God mountain soul singer who likes it loud and hard, who's not afraid of emotion and sentiment. James King has carried his heart songs to festivals all over the country, and won his share of rave reviews and industry awards. Like generations of Virginia singers before him, he does best what great singers have always done: he finds a good song, and he tells a good story. Even Carter Stanley could not have asked for more." –Charles Wolfe
The Four Lakes Traditional Music Collective is a non-profit organization supporting the art of traditional music and dance throughout the greater Madison community. We provide educational and performance opportunities that bring together people of all ages to celebrate diverse musical tradition.