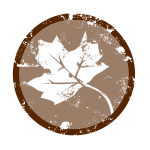 We officially announced the 2009 lineup for the Sugar Maple Festival at the Kickoff Concert this past Saturday at the High Noon Saloon. We would like to thank everyone for coming out and making it a huge success! We would also thank the bands, Art Stevenson & Highwater, Joel Paterson and Sloppy Joe, for their fantastic music. Thank you all!
So, without further ado, this year's lineup will include:
This project is supported by the Dane County Cultural Affairs Commission with additional funds from the Overture Foundation and the Pleasant T. Rowland Foundation.