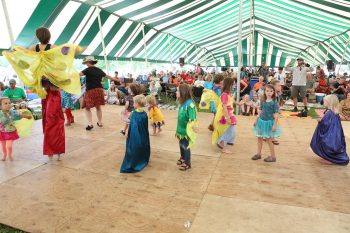 The leftover turkey is gone.
You completed your holiday shopping (ha!) on Black Friday and Cyber Monday.
And now it's #GivingTuesday, a chance to turn your attention to supporting the organizations and causes you believe in.
We at the all-volunteer, nonprofit Sugar Maple Music Festival rely on your support. Without it, we wouldn't have been able to gather more than 1,300 people of all ages and backgrounds under our "big tent" in early August to listen, dance, learn about and make music together.
We also wouldn't have been able to donate tickets to 16 other area nonprofits or to provide support to like-minded organizations giving the lifelong gift of music to kids.
And, of course, we wouldn't be planning our 15th annual festival, to be held Aug. 3 and 4, 2018.
Sugar Maple is a community – and you are part of it. Your generosity helps bring people together to celebrate something we can all agree on. Music!
Our fundraising goal for today, #GivingTuesday is $500. Will you help us meet it? Yes? Yee-haw!
And thank you. It's easy to donate right now.