The Sugar Maple Music Festival is pleased to sponsor the Simply Folk 2018 Shindig!
Wisconsin Public Radio is taking the show Simply Folk on the road for an evening of music featuring three great Wisconsin bands: Art Stevenson & High Water , Joseph Huber and Nickel&Rose.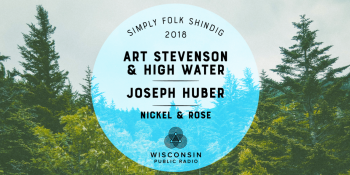 Great live music, food, drink and a lively dance floor combine for a festive evening celebrating music and community in Wisconsin.
Thursday June 7, 2018 – 7:00PM
Hosted by WPR's Dan Robinson, the show will be recorded for later statewide broadcast.