Sugar Maple Music Festival would like to give a special thanks to all who helped us pull off our 15th annual festival. We can't thank everyone enough for contributing to another successful year at Sugar Maple! A big thanks goes out to our 2018 food and beverage vendors: El Grito Taqueria,  Cress Springs Bakery, Underground Butcher, Wadizzit Traveling Food, Justveggies Vegetarian and Vegan Food, Let it Ride Coffee , Tyranena Brewing Company  and Bos Meadery.
As we prepare for our 16th annual festival, we would like to thank our current sponsors:
Wisconsin Public Radio, Tyranena Brewing Company, Tack Video Production, Willy Street Co-op, Creative Tent Solutions, Wort 89.9 FM, Dane County Parks, Ward Brodt, Bos Meadery, Saris, Sooper Dooper Print & Digital Media, Boulders Climbing Gym, Stone Fence, Hampton Inn & Suites Madison Downtown, Barrymore Theatre, Spruce Tree Music & Repair, Wisconsin Union, Gandy Dancer Festival, WVMO 98.7 FM, The Harmony Bar & Grill, Celebrations Entertainment, The Rumpus Room, Big Rentz, Redfin, Madison Arts Commission and Dane Arts.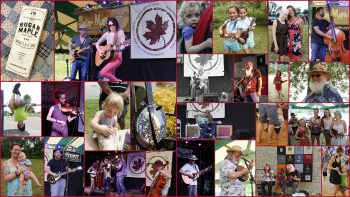 –written by Caroline Martin