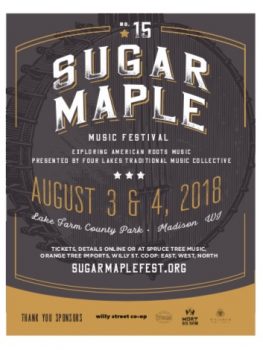 Purchase Sugar Maple Music Festival tickets during the month of May and take advantage of the early-bird ticket price!  Two-day passes available here for $25 each.
This year's line-up includes The Travelin' McCourys, Pieta Brown, The Tillers, Sam Broussard, Hubby Jenkins plus more.  Any one of these performances would be worth the ticket price alone!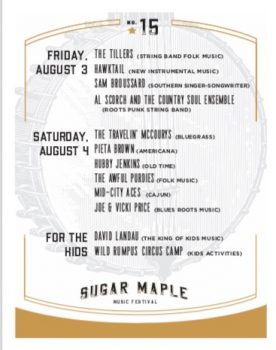 Mark your calendars for the 15th annual Sugar Maple Music Festival, August 3-4 and get your early-bird tickets now!  Early-bird prices in effect through May 31, 2018.