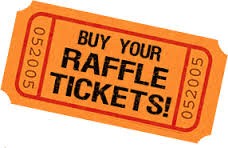 Baby needs a new pair of shoes! Well, there are no baby shoes, but there are a lot of other really cool prizes for you to win this weekend during the Sugar Maple Music Festival.
We are running two types of raffles this weekend – 50/50 and prize raffles
50/50 RAFFLES
We will do one 50/50 raffle on Friday and two on Saturday. You must be present to win. Half the money gathered goes to the winner and the other half to supporting the Sugar Maple Music Festival. We will do three drawings for the 50/50 raffle – one on Friday evening and two on Saturday.
TICKET PRICE: $2 for an arm-length. This can be your arm or the arm of the really tall guy standing next to you.
PRIZE RAFFLES
This is your chance to win gifts from an amazing list of area businesses (see below). We will do three drawings for prizes during the festival (see schedule below).
You may use your tickets in any way you like. You can put them all in one bowl for the prize you cannot live without, or you can mix it up and take a shot at winning any number of prizes.
Each prize raffle will be worth no less than $200 (and some are much more!)
TICKET PRICE – $5 for one, $10 for three, $20 for eight
Now THAT is a return on your investment!
Raffle Winner Schedule
We will announce 50/50 and prize raffle winners from the stage on Friday and Saturday. Here is the schedule:
Friday
8:55pm (before Parker Millsap takes the stage)
Saturday
5:35pm (before T'Monde takes the stage)
8:55pm (before The Radio Wranglers take the stage)
A BIG THANK YOU FROM ALL OF US AT SUGAR MAPLE FOR THIS YEAR'S RAFFLE DONORS
Aldo Leopold Nature Center
American Player's Theater
Chocolaterian Cafe
Forward Theater Co.
Holden Pilates
Guitar Shop of Wisconsin
Greenbush Bar
Harmony Bar & Grill
Kicks Unlimited
Koffee Kup
Lucky Duck Children's Store
MadGael Festival
Majestic Theatre
New Concepts Salon
Paint Bar
Paper Source at Hilldale
Porcupine Music Festival
Rutabaga Paddlesports
Stone Fence
Stoughton Opera House
Ward-Brodt Music Store
Wisconsin Veteran's Museum
In addition to prizes from these businesses, we will also be raffling off a MANDOLIN donated by George Diak with a retail value of $1200!
Friends of Sugar Maple, please patronize these businesses and organizations at every opportunity. They are the heart and soul of Dane County!
The Fine Print (written extra-large for those of us who can no longer read fine print):
All winners will be announced from the stage by ticket number.
Winners must be present to win any raffle prize.