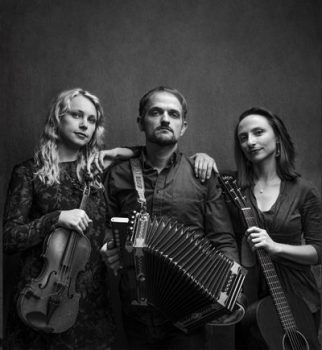 T'Monde is French for little world, so it's not surprising that bandmates, Drew Simon (accordion/vocals), Kelli Jones (fiddle/vocals) and Megan Brown (guitar/vocals) have created their own musical world where old French, Creole, and Cajun styles fuse with country music to form a new Acadian sound.
Anyone who loves old Cajun music by the likes of Joe and Cléoma Falcon, Iry LeJeune, Belton Richard, and Lawrence Walker, or old country tunes by Webb Pierce, Lefty Frizzell, and The Davis Sisters, is bound to enjoy T'Monde.
Got you curious? Click the link below to watch T'Monde videos and look for their 2015 release Yesterday's Gone. Discover this remarkable trio in their new reality that holds both Louisiana's past and present.
Don't miss T'Monde at the 2017 Sugar Maple Festival on August 5th. These accomplished musicians are bound to impress—they've got 10 GRAMMY nominations between them!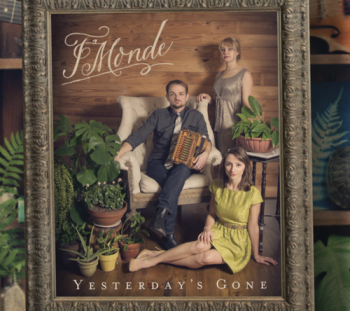 "a creative fusion of classic country and out-of-the-way Cajun" -Offbeat Magazine
–written by Daniel Seifried